I met a French Yogi named Francois Yogesh on August 12th 2016 at Paharganj, New Delhi, India. As such we have been Facebook friends since 2011, but first time we met in person. To experience one's personality meeting in person is much much effective and live. Also he visited my Delhi house, and he was happy to meet my family members.
He is very vibrant and cheerful Yogi, living to spread the message of Yoga, Meditation, Enlightenment and Spirituality, around the world. He is running his center in Lyon, France, and educating the higher levels of Yoga to the people over there.  I was very happy to meet him and experience his Yogic energies in and around him. Also he sensed some super Yogic energies in me, and was very impressed to meet with me in person. We both enjoyed each other's Yogic Spiritual aura, and our Satsanga (Spiritual Meetup).
Following is a video which he shot there during our conversation on the subjects of Yoga, Meditation, Samadhi (transcendental state of consciousness), and other Spiritual topics, which he translated in French:
[youtube https://www.youtube.com/watch?v=0tMJgRv1b30]
We talked about the issue how Yoga is being misunderstood as just physical exercises, and most of the practitioners remain confined up to the body level only, only few steps ahead towards mind world, and out of rare practitioners enter into the Samadhi which is purely spiritual and final aspect of Yoga.
The source of energy is not body, also not the mind but the Soul. Cultivating energy through Yoga practices, at body level only, is wrong way of Energy Cultivation (Pranopasana). One needs to penetrate into subtle levels/planes of beings, like mind, prana (life force energy) and Soul (Infinite and Endless Consciousness and Energy).
Yoga needs to be redefined, and re-introduced to the whole world, so that the people would be benefited at large in order to get rid of physical, mental, behavioral, and vital incompetence.
My friend's Facebook profile is: https://www.facebook.com/fyogesh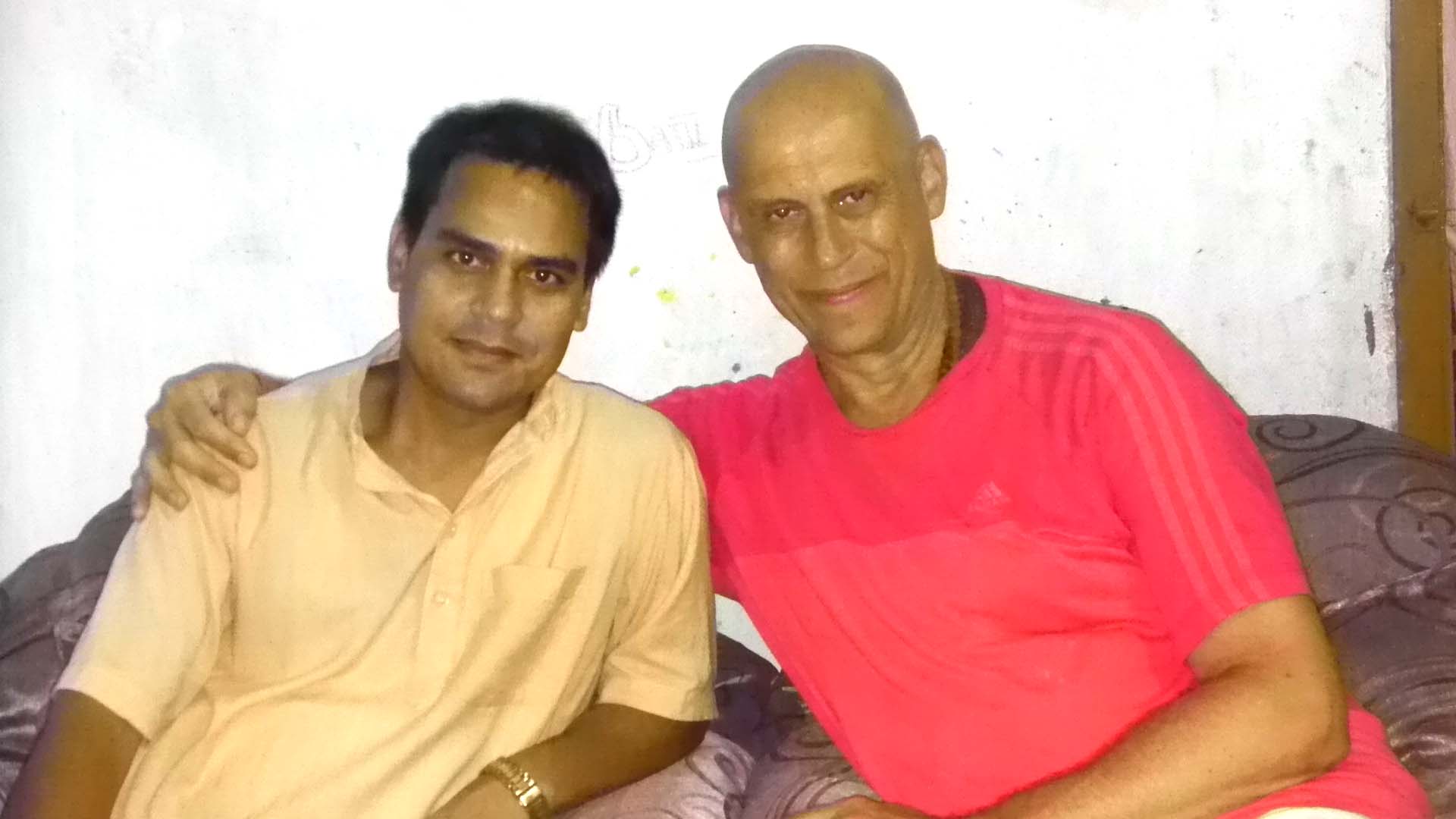 He asked me about my message to the whole world, I expressed my following message:
NO YOGA, NO PEACE. KNOW YOGA, KNOW PEACE.
Thanks,
Namaste! _/|\_ Om Shanti!